This is a guide on how to join the Phantasy Star Online: Blue Burst private server Ephinea.
The first step you will need to do is register an account on
Ephinea
but make sure you have the account type as normal or you will not be able to join any quests with other players.
The second step you will need to download and instill PSOBB PC game.
Now to the installing the game.
Download the manual installer from here.
Extract the downloaded archive into the folder of your choice.
Double click on "install" or "install.reg", depending on if you've hidden file extensions or not, to install some needed registry keys.
After installing find and create a shortcut to "online.exe" to configure and update the game.
Launch the game via the newly created shortcut. (You may have to run the game as "Administrator" for files to update properly.)
Congratulations, you now have PSOBB.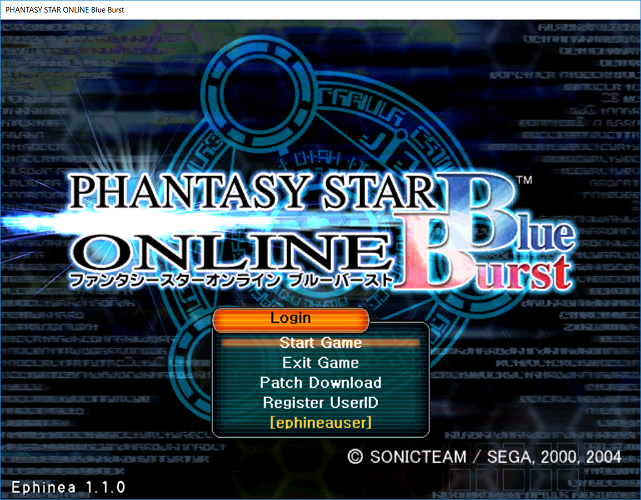 If you're unable to launch the game or have some issues, try whitelisting the entire installation folder in your anti-virus program.
If your anti-virus program has deleted the executables for online, option or PsoBB, try disabling it and extracting the archive again.
There is also a "Readme" file bundled with the archive that has some additional troubleshooting steps. Please take a moment to read it.
If you still need help or you just want to read more info you can always go to
http://ephinea.pioneer2.net
and
http://ephinea.pioneer2.net/faq
I will also help you too if you need assistance.
Keyboard/Gamepad controls
Keyboard
Gamepad